Half of kids exposed to traumatic stress
Divorce, physical and sexual abuse, neglect, neighborhood violence, bullying — these are the life experiences of more than half the nation's children, and often trigger a stress response in their wake.
The more stress, the greater negative impact on school and health
A constant state of hyperarousal and fear, leading to "unprovoked" aggression, withdrawal, attention problems, and even physical illness, are natural reactions to the chemicals released in the brain as part of traumatic stress reaction. The more traumatic experiences children have, and the longer they last, the more likely to impact their learning. Just four adverse experiences in childhood can result in 32x more likely chance of a child having learning and behavior problems.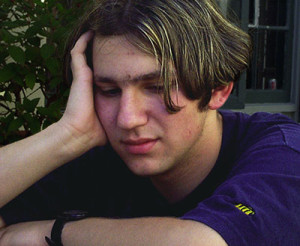 Teachers can adapt style; kids need direct support
Teachers are not part of the original trauma, but they are left to deal with the resulting learning and behavior challenges. Ripple Effects Professional Development software can help with that. Teachers can learn to adapt their teaching style to create a safe, predictable supportive atmosphere, where vulnerable children are supported and thus feel less threatened. But kids themselves also need direct support to address their trauma. Most often they will not disclose their private hurt to the professionals assigned to help them.
Ripple Effects treats the trauma, so you can teach the child
This is where Ripple Effects for Kids and Ripple Effects for Teens come in. With Ripple Effects learner-directed, peer narrated, interactive software, children privately explore what THEY think are the biggest challenges in their lives. Most often it is trauma related, with "alcoholic parent," and "beaten" heading the list. Students get private, personalized, evidence-based motivational counseling and skill training that addresses the non-academic factors that interfere with their ability to succeed in school.
Listed on National Registry of Evidence-based Programs and Practices
The result? Grades go up. Behavior referrals go down. Scores on resiliency assets, such as empathy and problem solving go up. Depression scores go down.  These outcomes account for its listing as the only comprehensive, technology-based, children's mental health intervention on the National Registry of Evidence-based Programs and Practices (NREPP).
References
1. Johns Hopkins; Dec.8, 2014
2. Nadine Burke, Bayview Clinic, 2011