Ripple Effects Data Manager is designed to be used by staff in concert with Ripple Effects for Teens and Ripple Effects for Kids interventions to measure program usage, compliance and dosage. This data management system enables implementers to track individual and group progress against assigned goals with automatically generated, easy-to-read reports.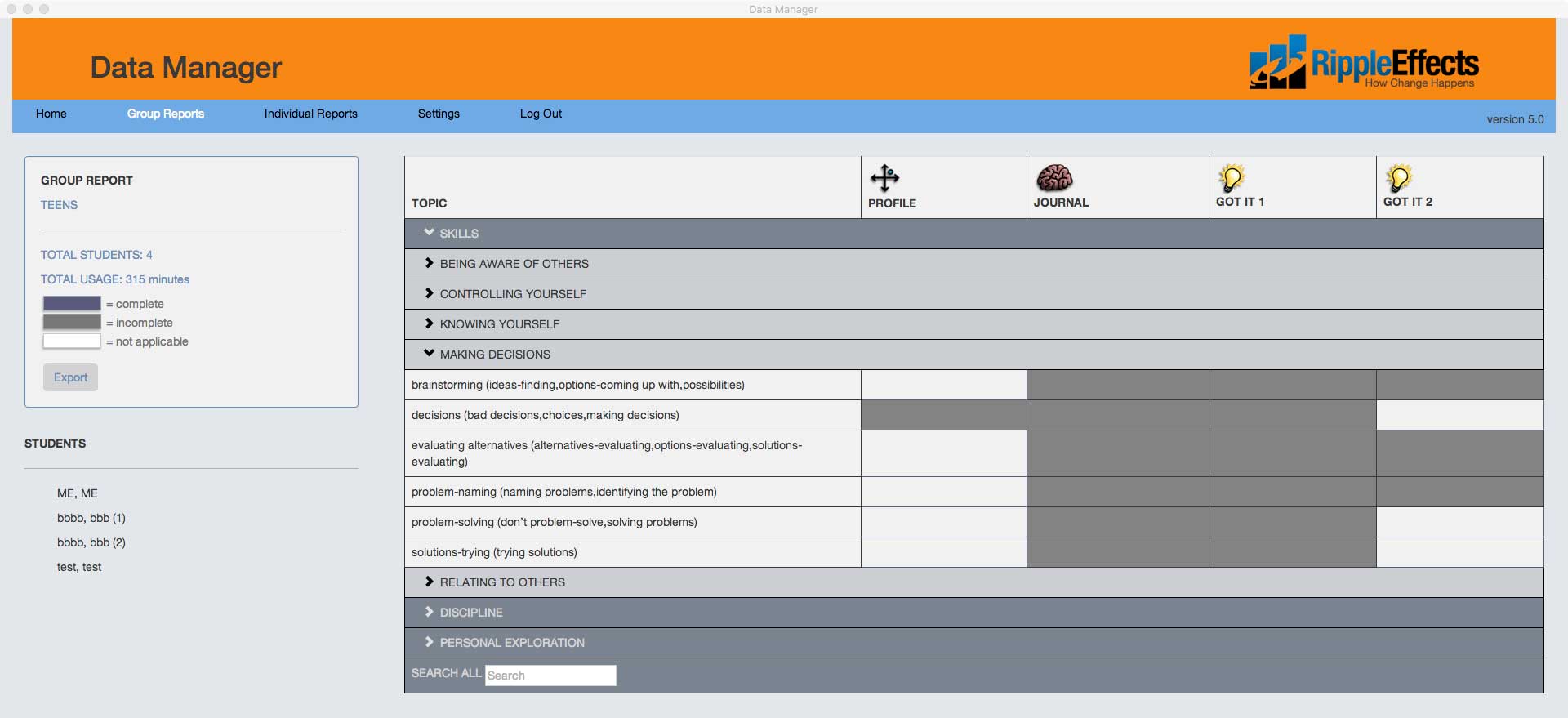 Reports to learners
The  system tracks learner progress in completing interactive learning modes ("Brain," "Profile," "Got It"). Learners get 100 points for each. Progress reports (dosage) for individual learners are continuously updated and available to each one, simply by clicking the "Scorecard" button.
Feedback on interactive profiles is presented as a graphic  with a single point defining the numerical score along two dimensions. Text and audio narrative accompany the graphical presentation.
Reports to administrators
Group level responses to the school safety profiler are aggregated as they come in and instantaneously displayed in bar charts, by individual question and by theme.
Staff can track student (and teacher) dosage by entering the software through the administrators' door, and clicking on the name of the student of inquiry.
Exporting data
All student data can be exported in spread sheet form, to import into excel or statistical packages for analysis. Clients' in house researchers, third party researchers and/or Ripple Effects can then analyze correlations between dosage data and student outcomes.
Interpretation of assessment results
For an additional fee Ripple Effects will provide a narrative interpretation of implications for practice of aggregated school data, in terms of identified needs and recommended corrective strategies.