Bouncy the People Trainer's "You Can Learn" System
"…this may be the formula for the next wave of social and life-skills-related instruction." Maurice Elias, Edutopia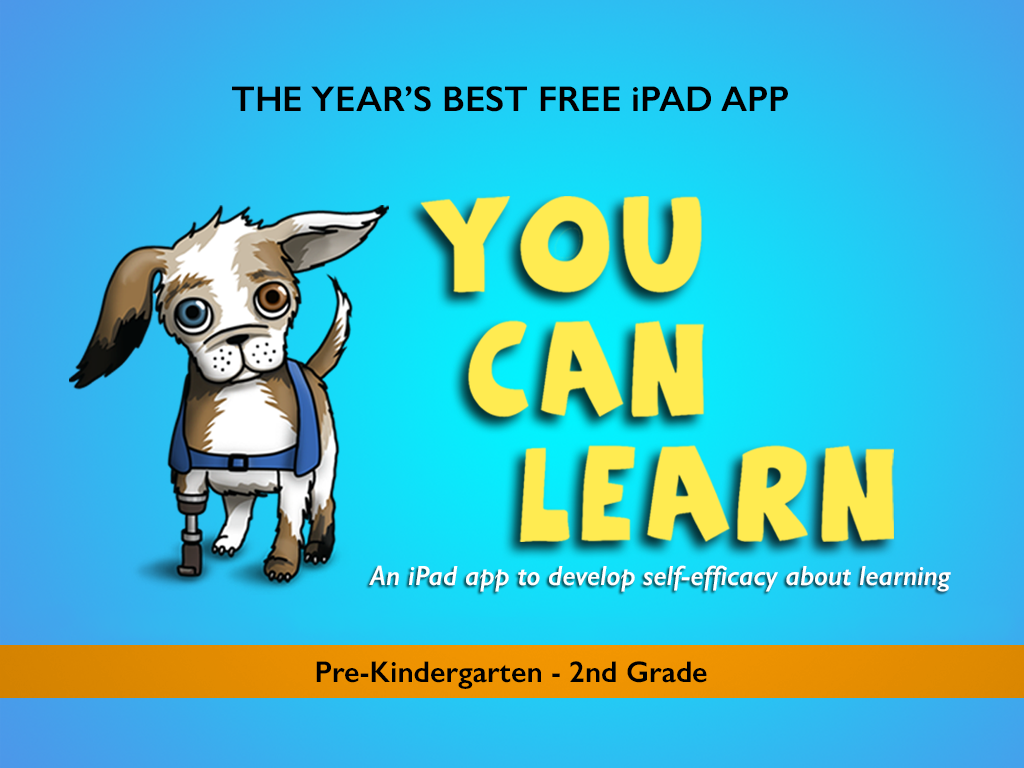 What would it be like if all children, no matter how humble their circumstance, were told first that they were born for greatness? Then, because they were born for greatness, they needed to systematically train their body, feelings and mind to take their place of service to the world? What if that training could be delivered on an iPad? How might that impact their school performance? How might it change their lives?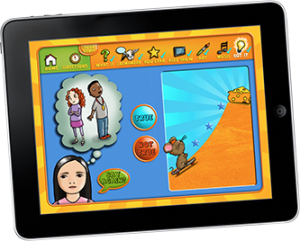 Bouncy the People Trainer is an iPad-based, character driven, early learning program for body, mind and heart.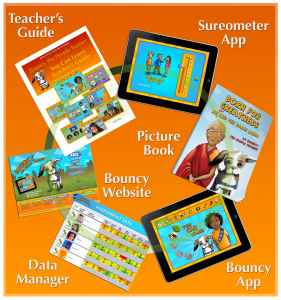 You Can Learn, the first in a series of Bouncy the People Trainer learner-directed programs, is designed to develop self-efficacy about learning among four, five and six year olds, especially students who arrive at kindergarten already skeptical of their ability to learn what is needed to succeed in school.
More than a toy, this science-based program is a complete learning and assessment system with built-in parent engagement resources and a data management system.
Bouncy the People Trainer's You Can Learn: School Edition has six components:
The Howmuchometer, a digital, self-report tool that kindergarteners can control, to register current levels of self-efficacy about learning, as well as changes over time.
Born for Greatness, a captivating picture book that sets the highest expectations for every learner.
You Can Learn app, a ground-breaking, multimedia app adapted for early learners from Ripple Effects' evidence-based Whole Spectrum Intervention System. To further parental engagement, the consumer version is free for families.
Data Manager, Bouncy School Edition has special features, including an easy to use Data Manager to track student progress.
Supplemental resources for download, including music and coloring sheets, as well as aids for parents.
A Teacher's Guide, with step-by-step directions for delivering the program to best effect.
Download it here!